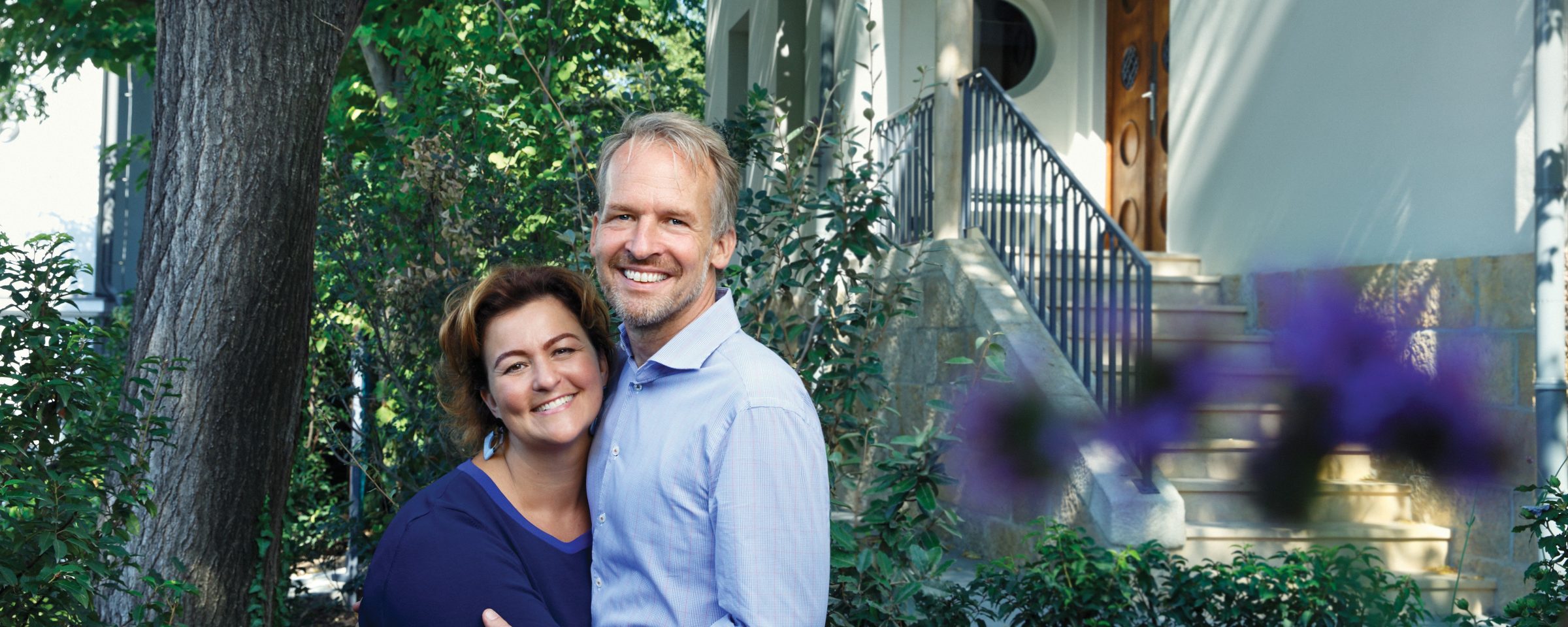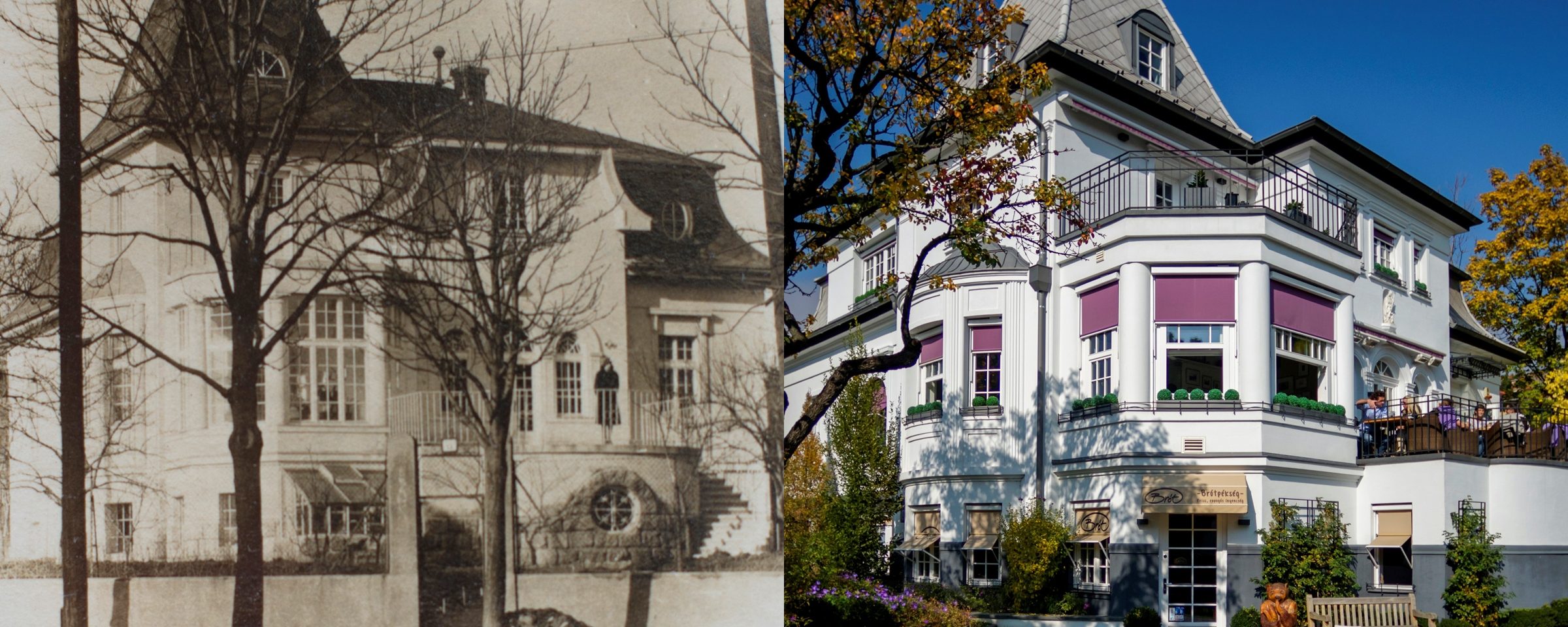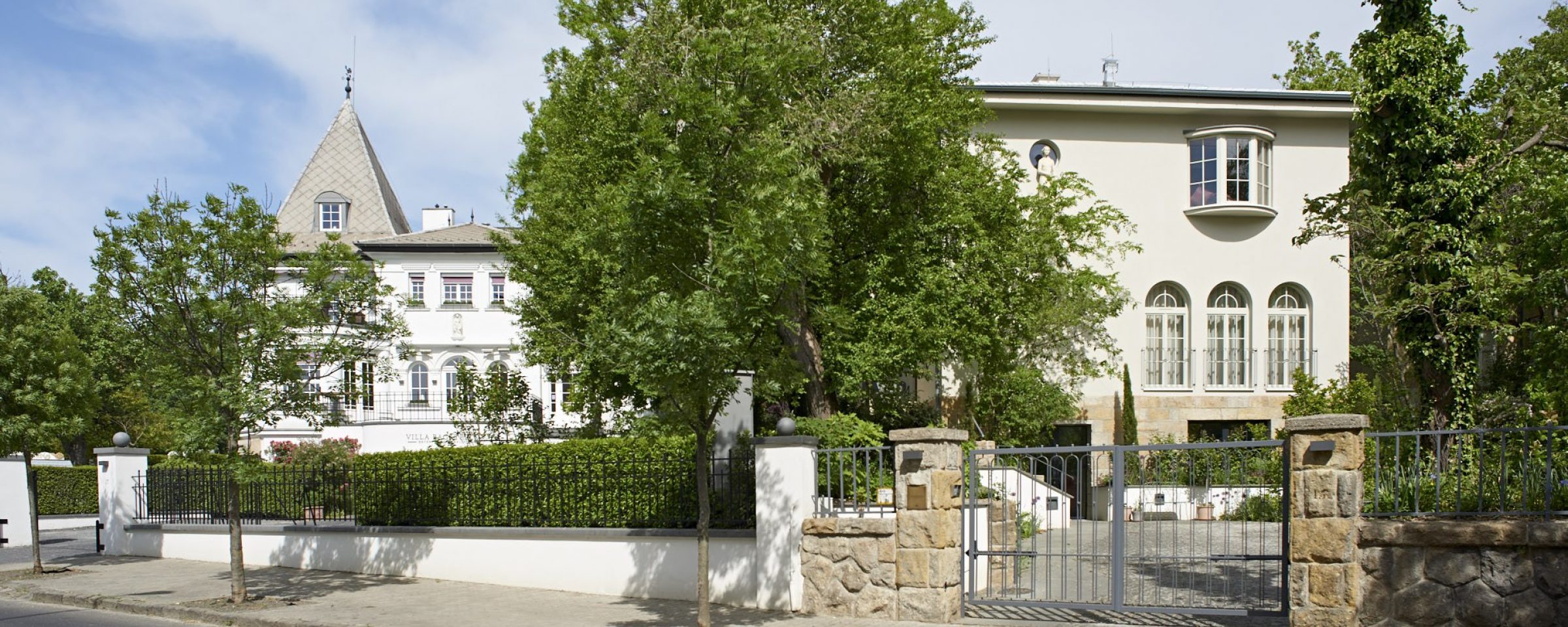 Történetünk
When we moved from Germany to Budapest in 2006 and our daughter was born here, we were convinced about one thing: we wanted to create a foundation to help children in state care. Another dream of ours began to mature around the same time: a family business that we could put our hearts and soul into, not to mention our joy of life and our knowledge. We have always been enthusiastic guests and lovers of good hospitality. Now, from the cooking process to interior decor, we adore carefully planning every last detail, and enjoy seeing that our guest not only feel and appreciate our efforts and our love, but that they also feel at home here.

Ágnes grew up in the neighbourhood. When we saw there was a 'for sale' sign on the fence of a villa built in 1932, we immediately knew it was for us. We opened the refurbished and revitalised Villa Bagatelle in 2010, with Brót Bakery on the ground floor and the Bistro on the first floor. We also had a decorating business on the top floor for the first three years, but we later turned it into an events hall.
From the very start, Albrecht has had a passion for natural, healthy products made by hand to the very highest standard. In 2010, it wasn't particularly trendy to eat out for breakfast or brunch. In fact, lots of people just politely smiled and nodded when we told them we wanted to open a breakfast venue in Budapest. So we were delighted to see that we soon had lots of satisfied guests and that we became one of their favourite places in the city. It gives us great pleasure to know that 80% of our visitors are returning customers.
We opened Bagatelle, Villa's 'little brother', at MOM Park in 2013. We wanted to show people that it is possible to create a welcoming, high-end business in a shopping centre. In 2016, we were delighted to have the chance to create a forest in MOM Park in partnership with both our foundation and our friends at the Hello Wood architectural team. Just like so many other occasions, we involved the children from the foundation in the project.
In 2020, another idea close to our heart became a reality. We opened a six-room boutique hotel, Bagatelle Gardenhouse, in a building adjacent to Villa Bagatelle. We had dreamt of creating the kind of place where we would also be happy to stay on our travels, where every object has a history, an eclectic hotel with genuine character and – most importantly – a place where you can feel at home. During the planning stage, we asked several well-known designers and artists we know to populate the spaces of the Gardenhouse with their works of art. The Gardenhouse is now filled with these diverse and highly individual works alongside contemporary design furniture, our own exhibits and specially selected, unique accessories, not to mention oodles of love and care.
Every single day, we work hard to keep up the high standards that people have come to expect from us, while also making great strides to create an even more environmentally friendly working environment. And to ensure that Bagatelle Budapest continues to provide a unique splash of colour as one of the most popular venues in the area, offering those delicious little Bagatelle experiences for every single one of the wonderful people who come to visit us!
Ágnes and Albrecht Wirtz