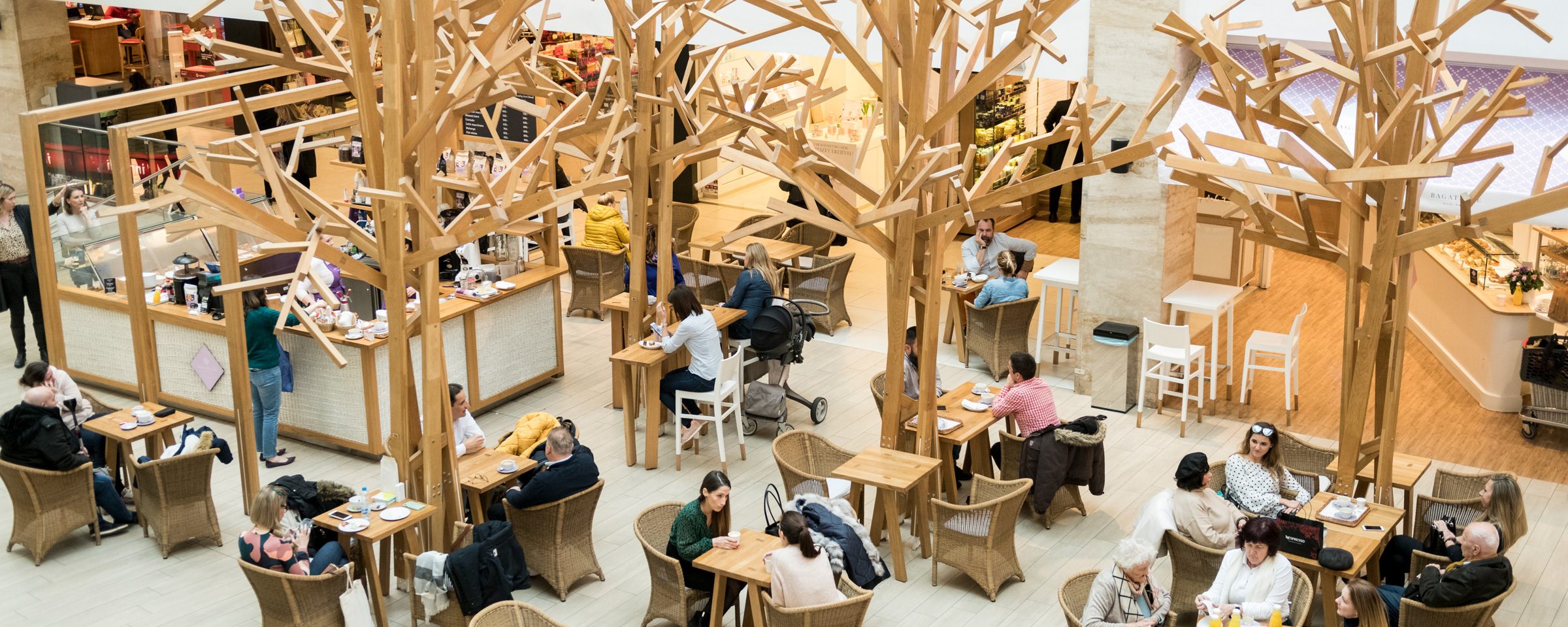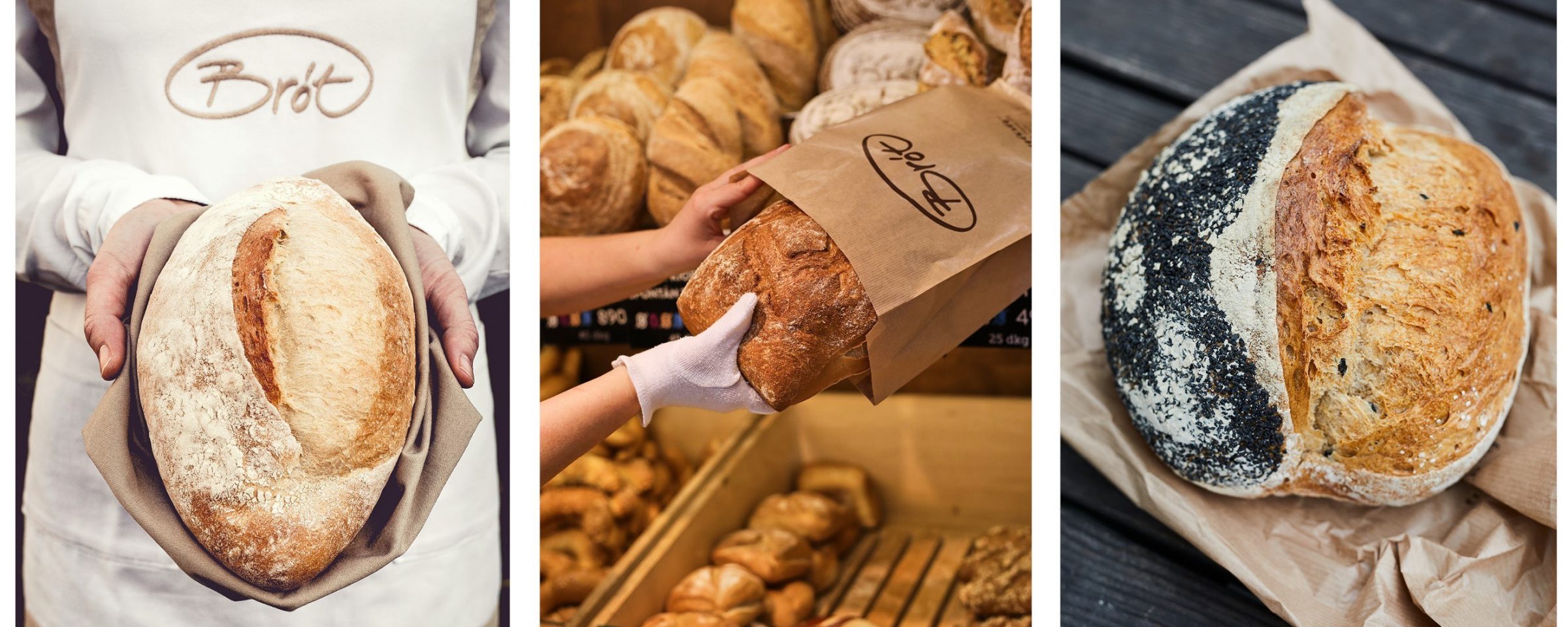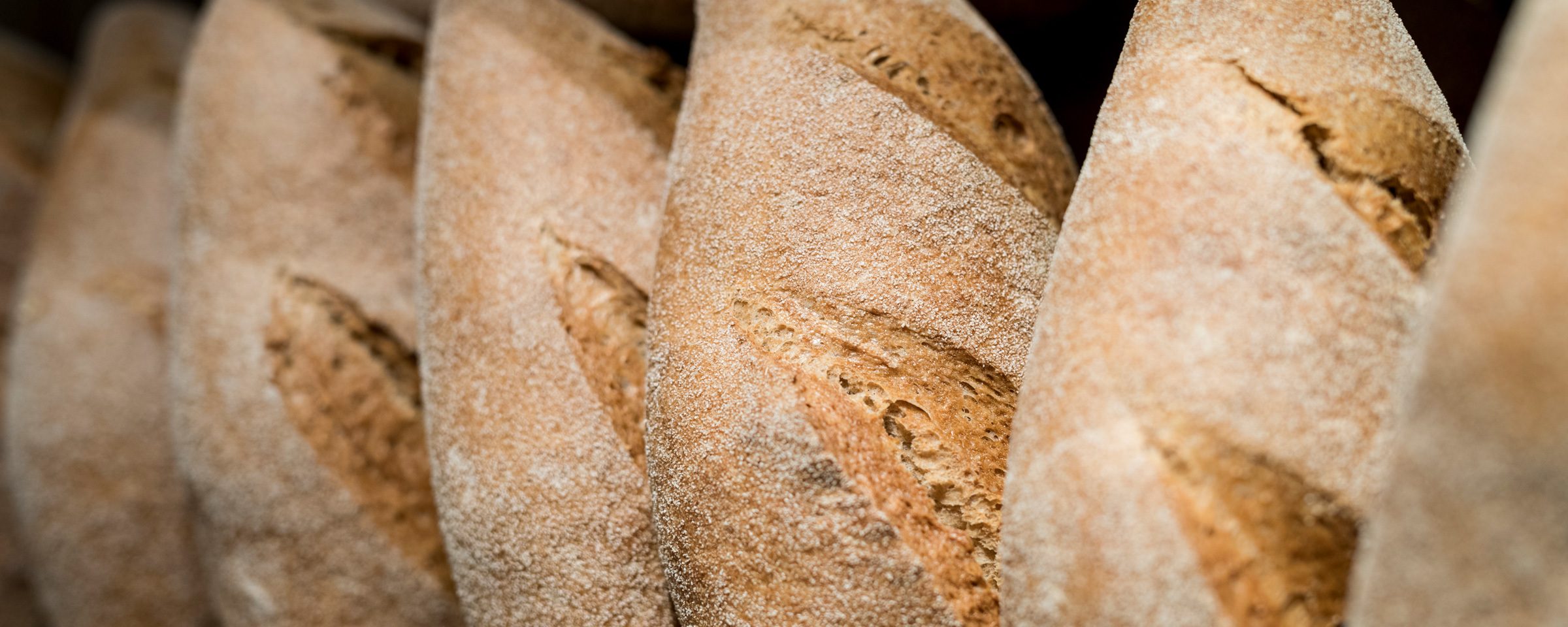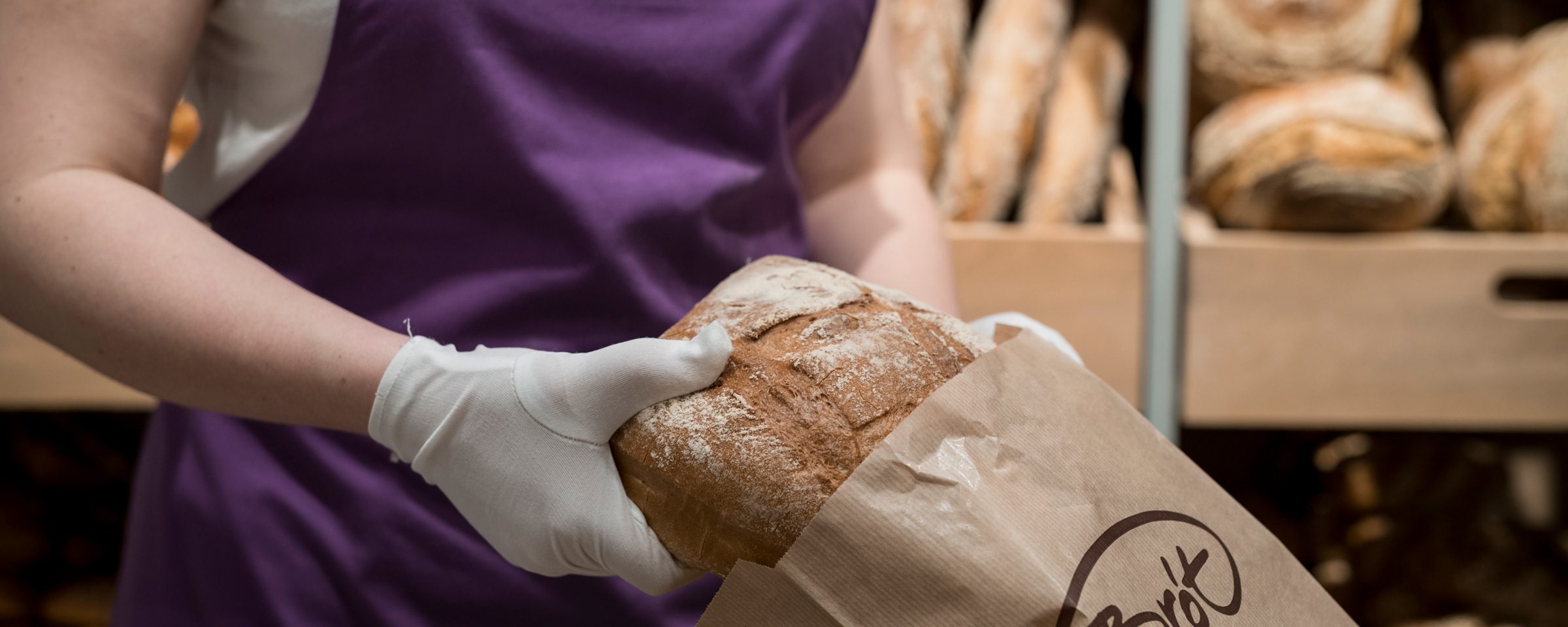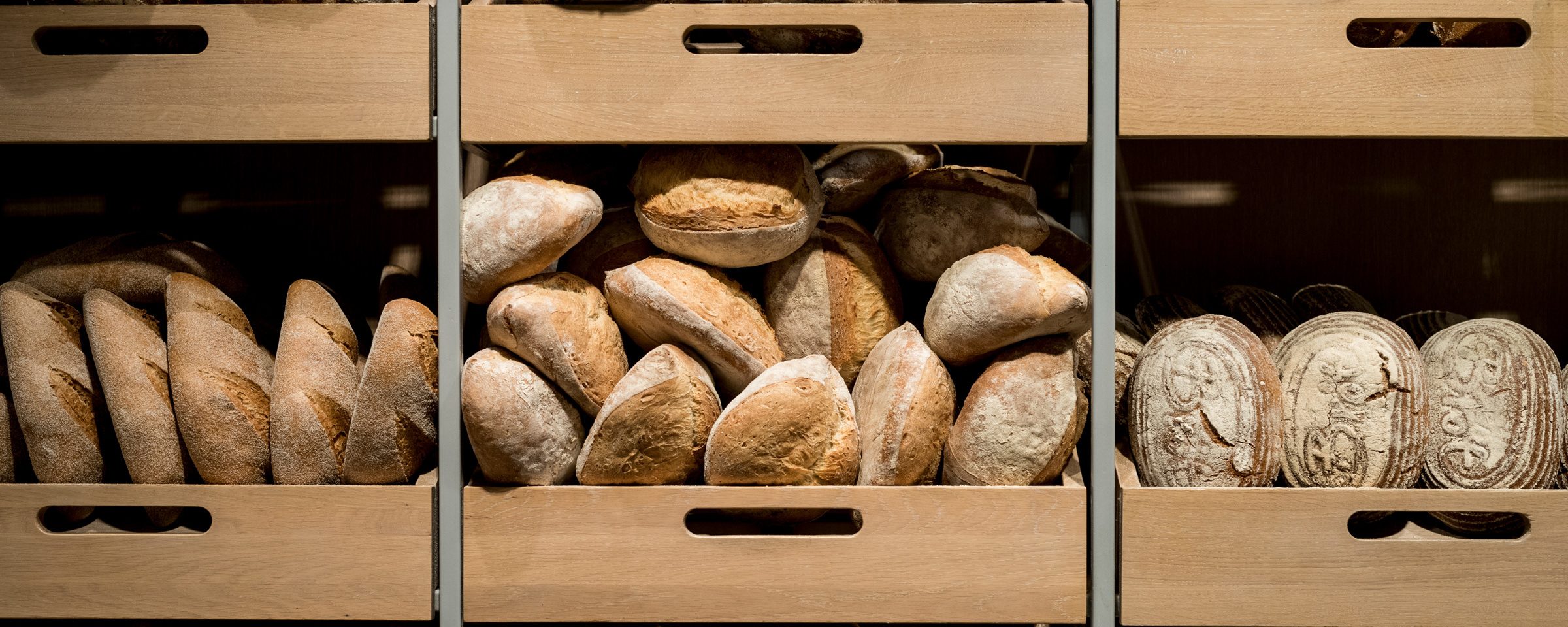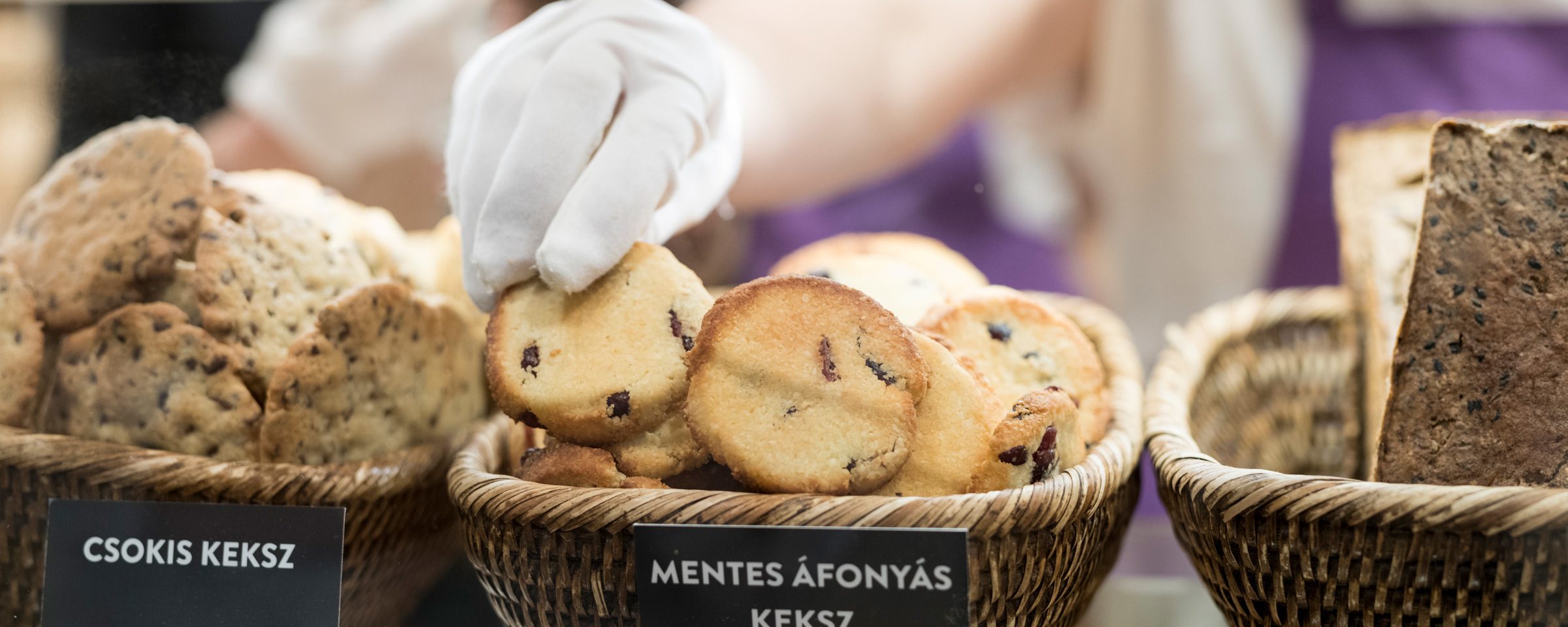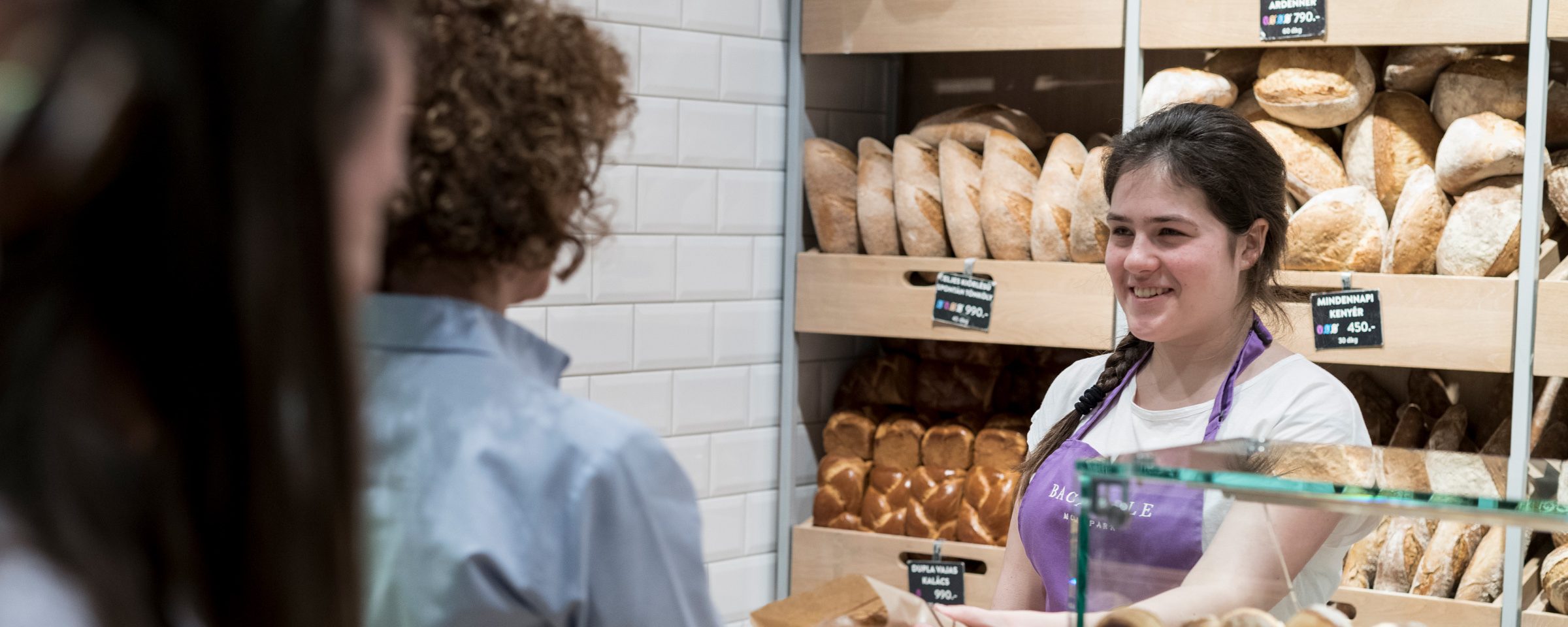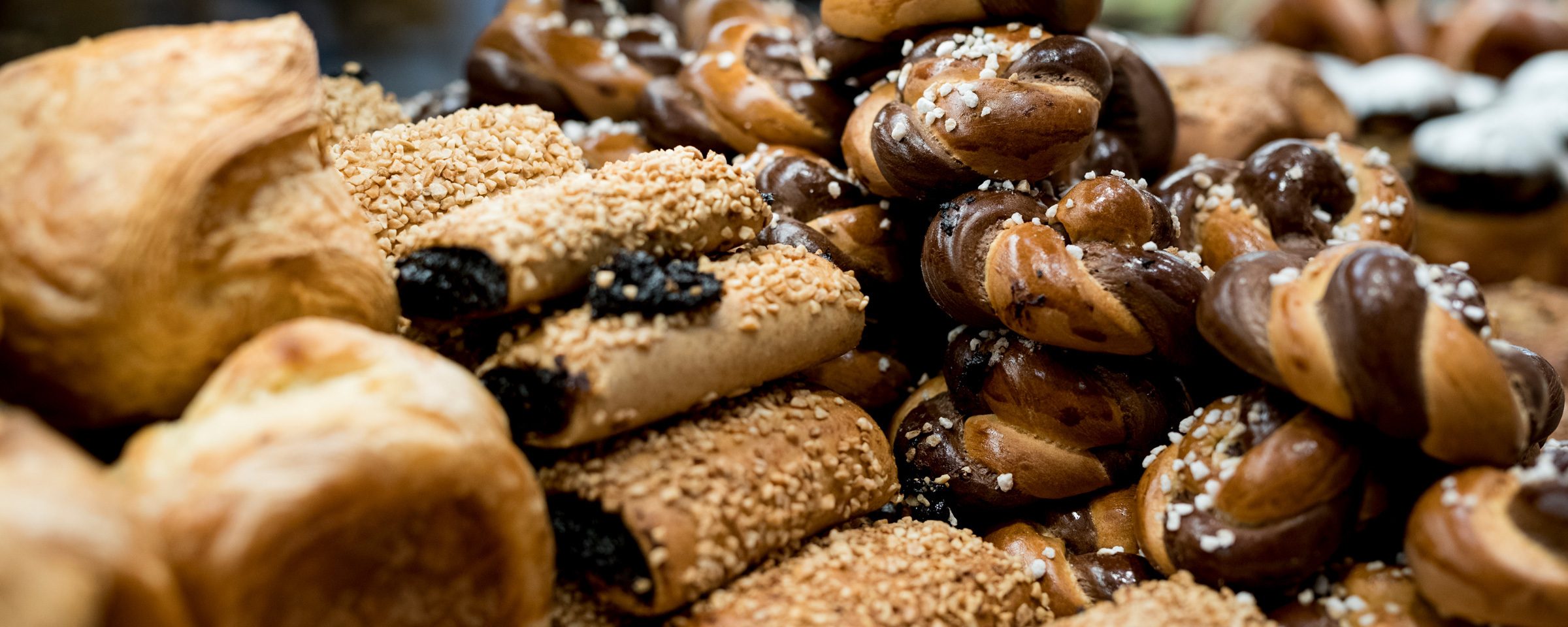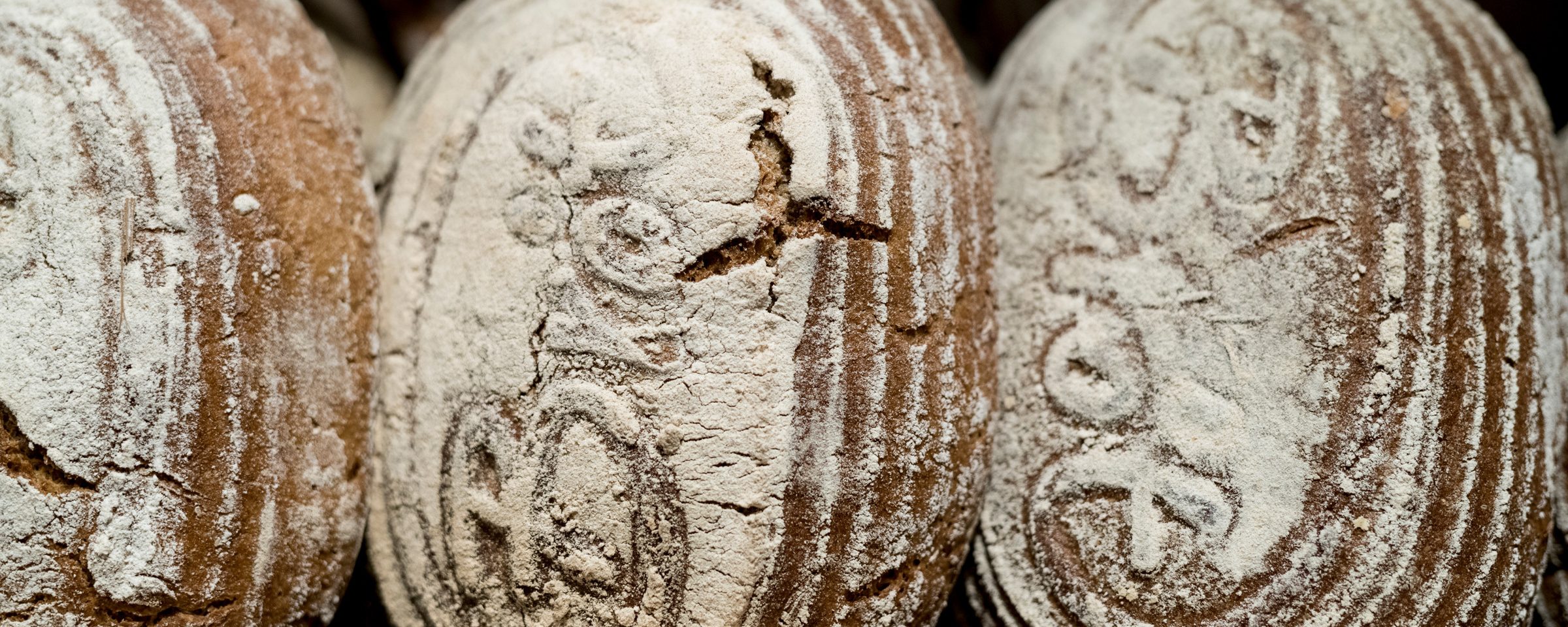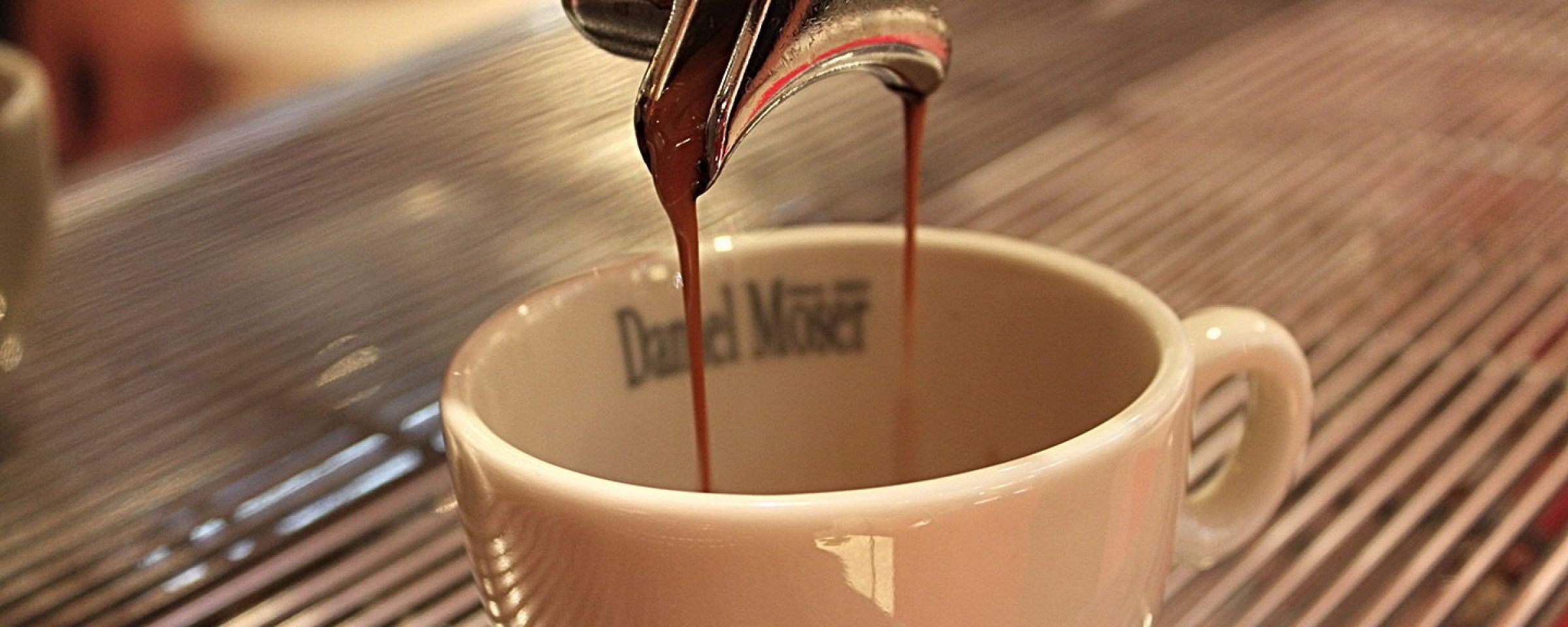 Brótpékség MOM
OUR GUIDING PRINCIPLES AND OUR PRODUCTS
We believe the art of baking is about far more than the careful selection of the ingredients. Using the very finest ingredients available and traditional preparation methods, we devote the time necessary to every step of the process to ensure the flavour and quality of our products is completely flawless.
Our cakes and pastries are handmade in our workshop under the guidance of confectioner and master baker László Csák. László initially learnt his trade in France, Germany and Austria, and has been the director of our bakery for more than ten years. We are extremely proud to say that every single one of our breads, pastries and other products is prepared with traditional methods, using exclusively premium natural ingredients, no artificial additives and a huge amount of patience, care and love. We do not use any additives, chemicals, dyes or preservatives – our bread is made without baking powder and is fermented for 18 to 20 hours. Instead of automated technologies, we shape our bread and pastries individually by hand. Every single one of the ingredients we use – from flour and eggs to butter, jams and other additional flavours – is natural, fresh and wherever possible of organic origin.
Visitors to the Brót Bakery can look forward to wholegrain breads, organic baked goods, sugar-free and traditional pastries and a range of Bavarian specialities – from crunchy bread rolls to delicious sweetbreads. We are particularly proud of our house bread Ardenner and the collection of pastry swirl towers invented by our master baker, both of which are incredibly popular with our visitors. We also sell bejgli (poppyseed roll), hókifli (Hungarian snow crescents) and other seasonal sweets in the pre-Christmas period, and prepare special kalács (sweetbread) at Easter.
OUR INSTALLATIONS
The space in front of the Brót Bakery and the Bagatelle Café is adorned with an art installation featuring five enormous trees. The installation was created in partnership with Hello Wood and the Meseközpont Foundation (Fairytale Centre Foundation), smuggling the natural beauty of the forest into the artificial space of the mall to create a far more welcoming and intimate interior. As part of the project, the Fairytale Centre Foundation also organises fairytale afternoons under the trees to support children in care. The joint long-term goal of the Bagatelle Café and the Fairytale Center Foundation is to provide these children with both professional experience and a different perspective on life. We offer work experience placements in confectionery and carpentry roles, sales and service training and also help finding a job.
If you would like to know more about the Fairytale Centre Foundation, please click here!