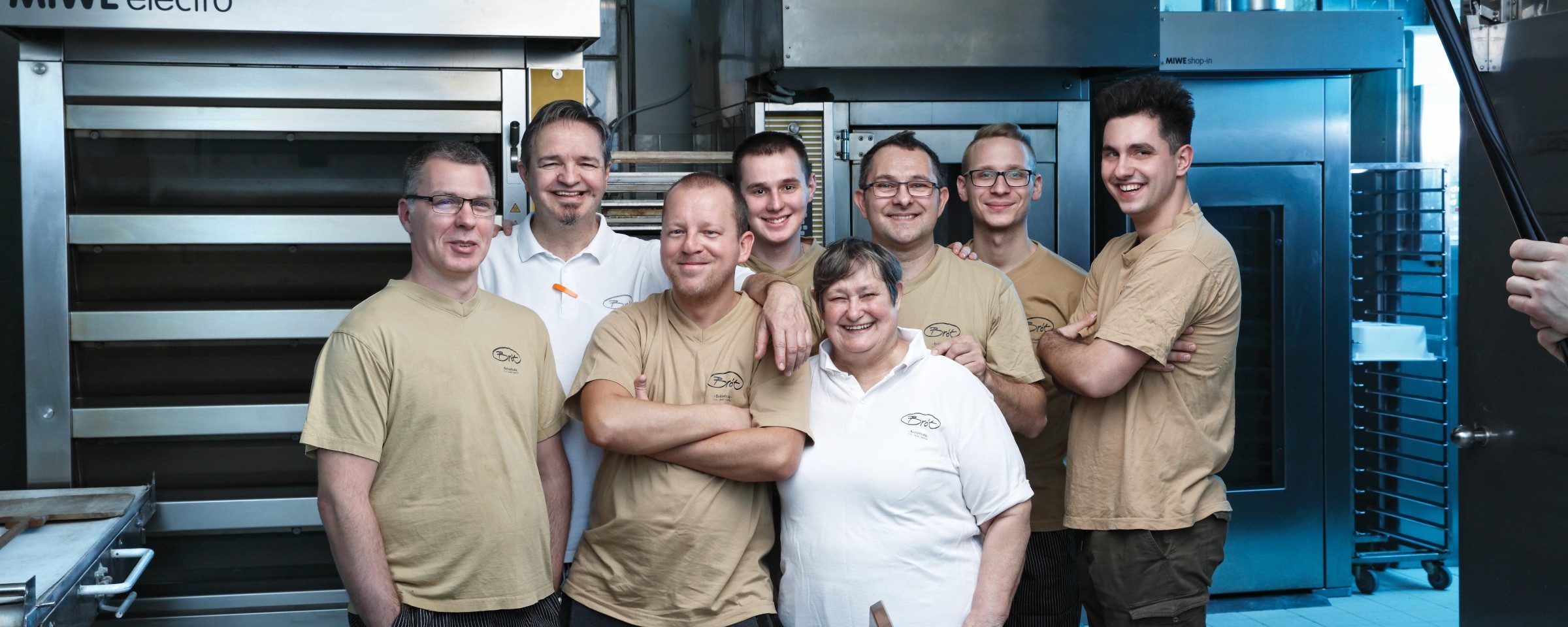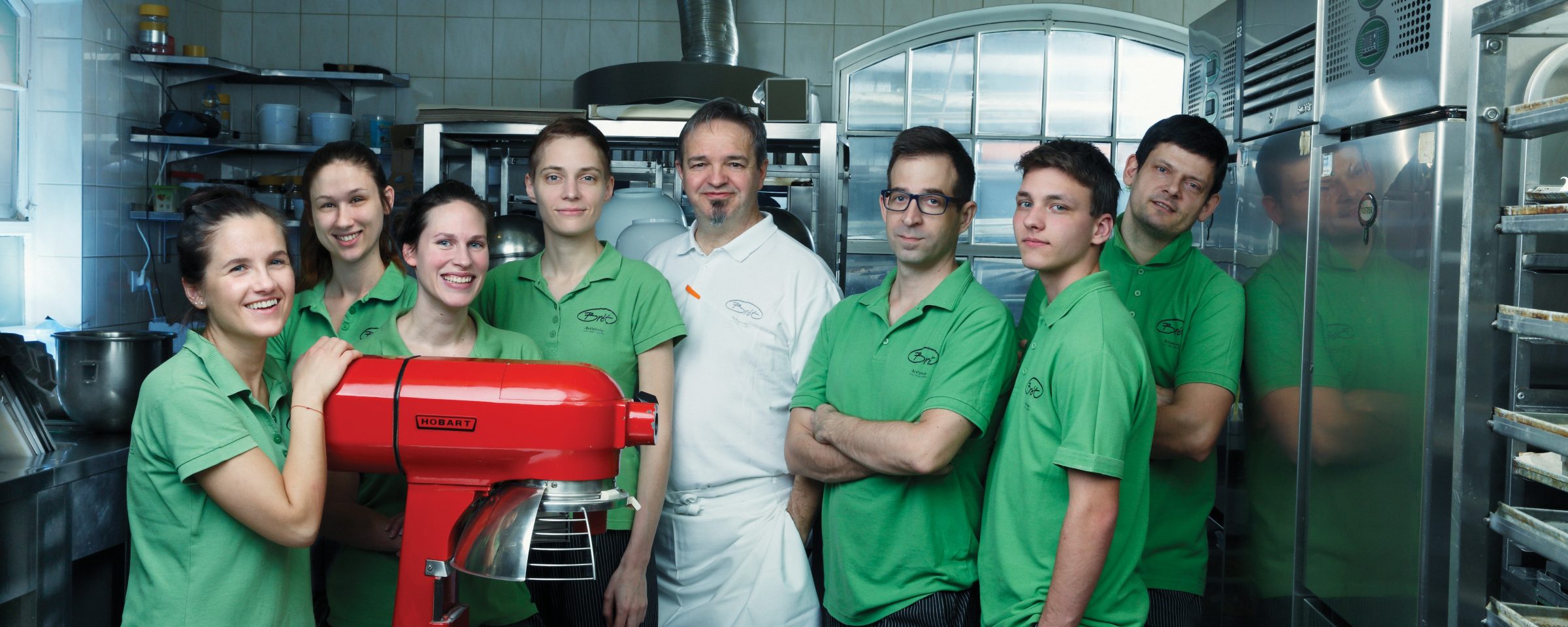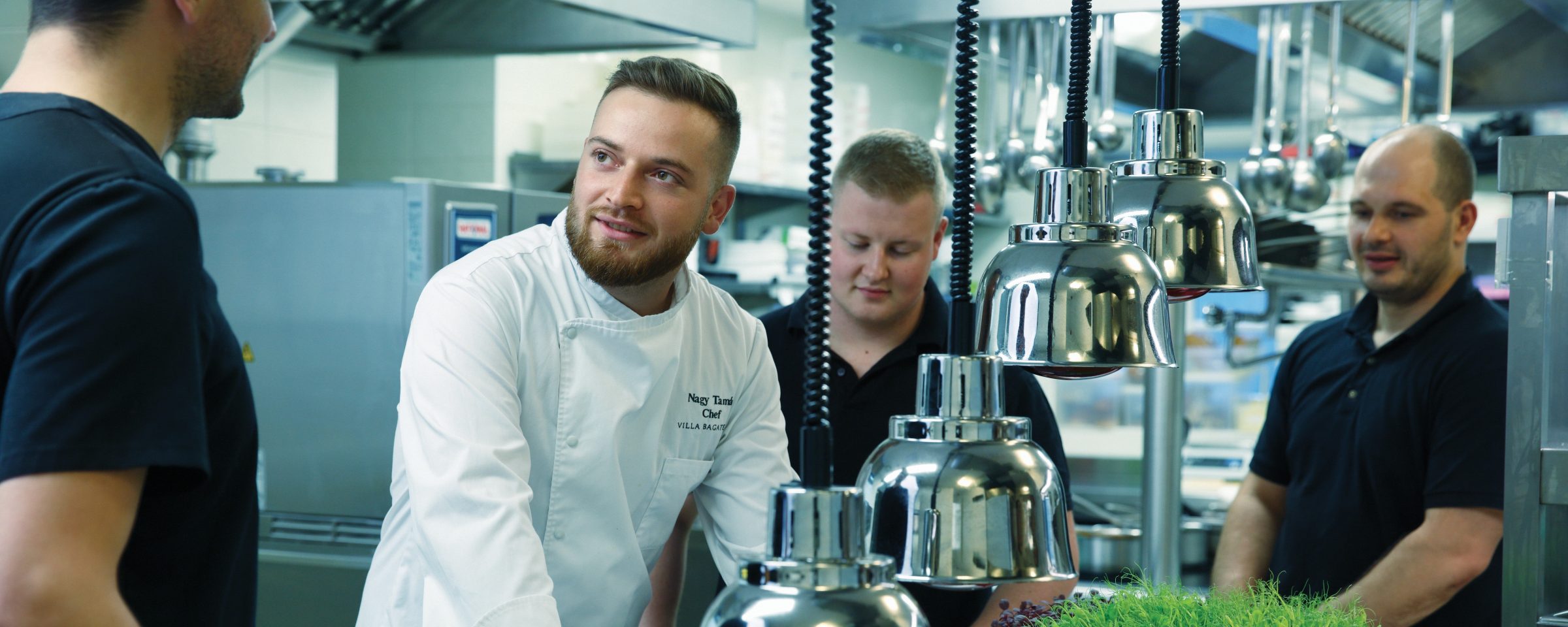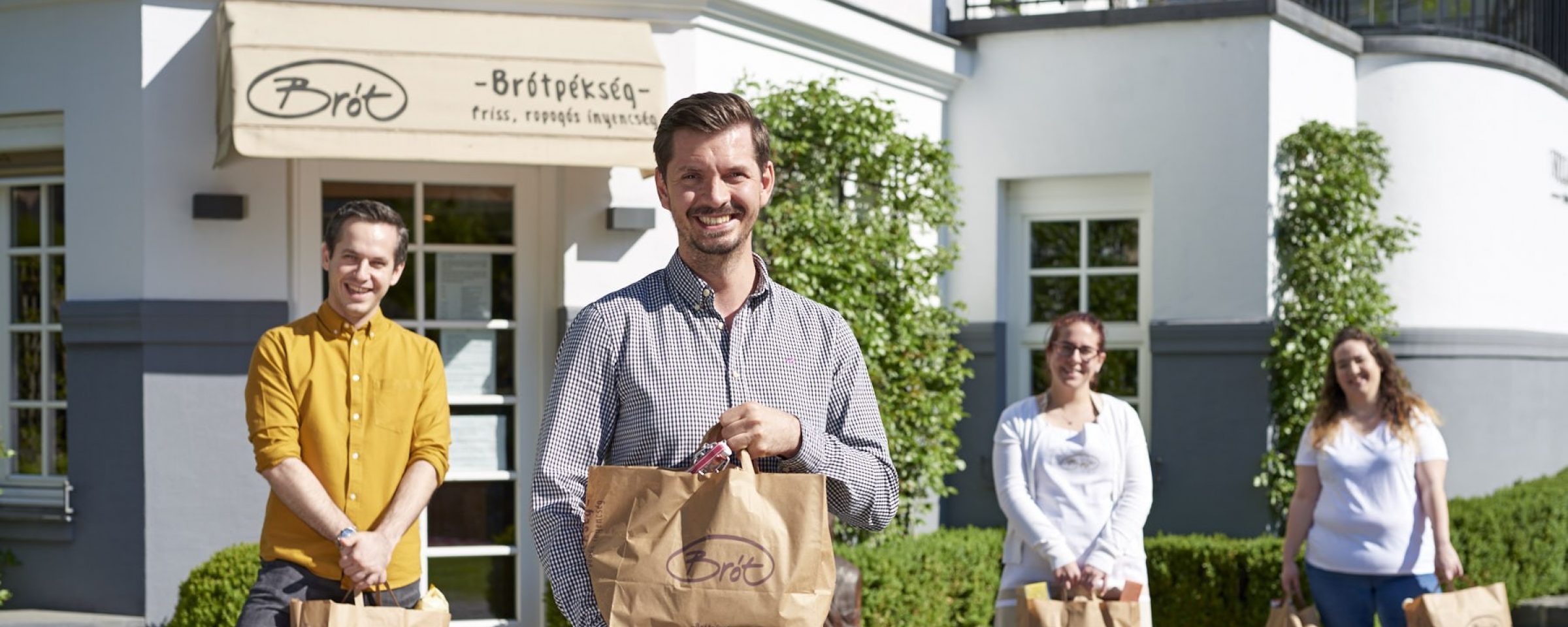 Csapatunk
We believe that life is beautiful and that there are countless tiny experiences in our everyday lives that can remind us of that fact. A captivating flavour, a spectacular serving of food, that feeling of being welcome, an attentive word, a friendly smile. Thoughtful, delicious, tiny details, Bagatelle moments.
We strive to inspire our guests, whether they are popping in to buy a loaf of bread or joining us for a family lunch, organising a corporate event at the villa or spending a weekend away in our boutique rooms.
We have a fantastic team to help us in our work. We are proud to work alongside such dedicated, enthusiastic and admirable people, most of whom have been a part of the team for many years.
We have been working with our baker and confectioner László Csák since the very beginning. He was present when we came up with the idea of the Brót Bakery, and still today he is the one who, alongside with his team of bakers and confectioners, ensures each fresh loaf is placed on the shelves in the morning, that the hand-made pastries are given a uniform shape and that the cakes are lined up in the display cases with the perfect taste and a striking appearance.
Our chef Tamás Nagy has been an integral part of our kitchen team for six years. He works with his creative team to captivate our guests on each of their trips to the Bistro, while our takeaway service enables our customers to enjoy the taste of Bagatelle away from the Villa. We have new dishes every week, with absolutely no compromise made in terms of quality – our team only ever works with the very finest ingredients.
Csaba Szalánszki, the Bistro's business manager, has also been with us for many years. Together with his team, he ensures that time spent here is always special and that our guests feel more than welcome whenever they visit. This year, he has also helped us to manage the Gardenhouse.